Oxygen Transmission Rate (OTR) Tester Recommendations
Oxygen Transmission Rate Tester (Coulometric Method)
ASTM D3985, ISO 15105-2, ASTM F2622, ASTM F1307, ASTM F1927,JIS K7126-B, GB/T 19789, YBB 00082003
Oxygen Transmission Rate (O2TR) Tester is applicable in the oxygen transmission rate testing of plastic films, high barrier materials, solar energy backsheets, sheets, laminated materials, aluminizer, coextrusion and foils as well as bottles, pouches, jars and boxes made of plastic, rubber, paper, glass and metal materials.
Principle:
Mount the pre-conditioned specimen between the upper and lower testing chambers. Oxygen or air flows in one side of specimen, high pure nitrogen flows in another side of the specimen. Oxygen molecules permeate through the specimen and enter into the high pure nitrogen side, which is then carried to the sensor by the flowing nitrogen. Obtain the oxygen transmission rate by analyzing the oxygen condensation detected by the sensor. For package test, high pure nitrogen flows in the package; air or pure oxygen flows around the outer side of the package.
Products list of Oxygen Transmission Rate Tester
OX2/230 Oxygen Transmission Rate Test System - Equal-pressure Method OTR Tester
OX2/231 Oxygen Permeability Tester - Equal-pressure Method OTR Tester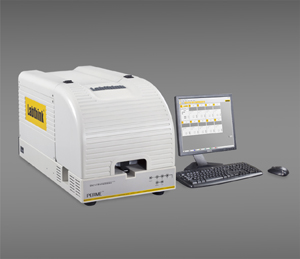 Oxygen Permeability Tester (Manometric Method)
ASTM D1434, ISO 15105-1, GB 1038, ISO 2556, JIS K 7126-A, YBB 00082003

Oxygen / Gas Permeability Tester is applicable in the measurement of gas permeability rate, solubility coefficient, diffusion coefficient and permeability coefficient at various temperature of plastic films, laminated films, high barrier material, sheets, foils, and etc.
Principle:
Put the pre-conditioned specimen between the upper chamber and lower chamber, clamp it tightly. First vacuumize the low-pressure chamber (lower chamber), and then the whole system. When the specified degree of vacuum is achieved, shut off the lower test chamber and feed test gas to the upper test chamber (high pressure chamber) until certain pressure is reached. Ensure that a constant differential pressure (adjustable) is maintained across the specimen. Hence under the gradient of differential pressure the test gas permeates from the high-pressure side to the low-pressure side. By monitoring and measuring the pressure in the low-pressure side we can get various barrier parameters of the tested specimen.
Products list of Oxygen / Gas Permeability Tester
VAC-V1 Gas Permeability Tester - Oxygen Permeation Analyzer
VAC-V2 Gas Permeability Tester - Oxygen Permeation Analyzer
VAC-V3 Gas Permeability Tester - Oxygen Permeation Analyzer
VAC-VBS Gas Permeability Tester - Oxygen Permeation Instrument
Differential and Equal Pressure Method Gas Permeability Tester DM2/330
BTY-B1P Gas Permeability Tester - Oxygen Permeation Instrument